Schrijf u in voor het FERMA European Risk Management Forum 2019
JOIN THE FERMA FORUM 2019 in Berlin | 17-20 november!
Registrations are now open to join Europe's largest exhibition of service providers of risk management and insurance services for risk managers. Come and connect with over 2,000 risk professionals from all around the world!
Join us in Berlin, where technology and innovation are drivers of change. It is the perfect place to aim for the future (and it's free for Risk Managers!)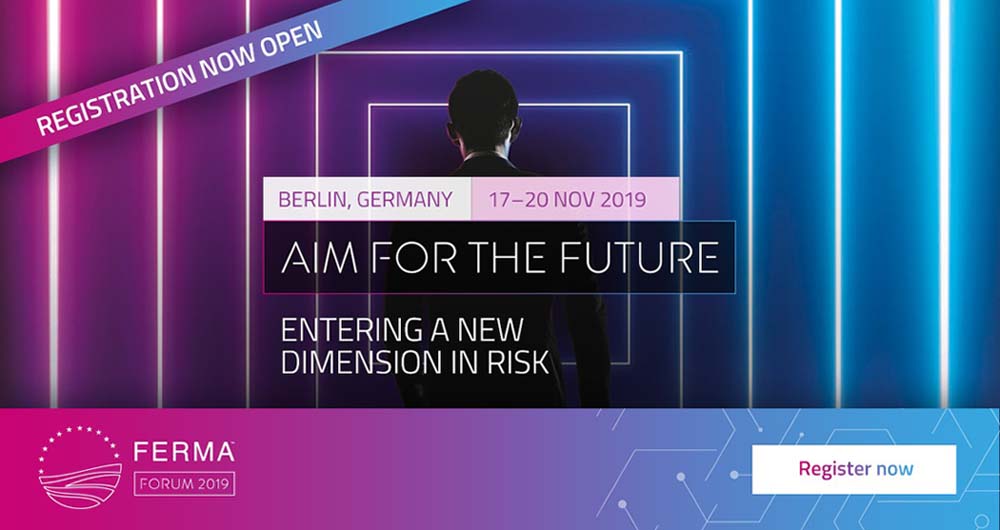 The FERMA-website will provide you with all the details, insights and practical information you need to learn why you should attend the Forum.
CLICK HERE TO VISIT THE FERMA FORUM WEBSITE >>
Click here to learn more about our keynote speaker - Guy Verhofstadt >>
 

European reformer and former Prime Minister of Belgium will speak at the Forum, discussing the key problems facing both Europe and the world along with other key political issues.

  
Download here the seminar reports >>
 

Cyber and sustainability remain as two of the top challenges facing the risk management and global business community. Download the reports to discover the highlights and value that our European conferences provide.